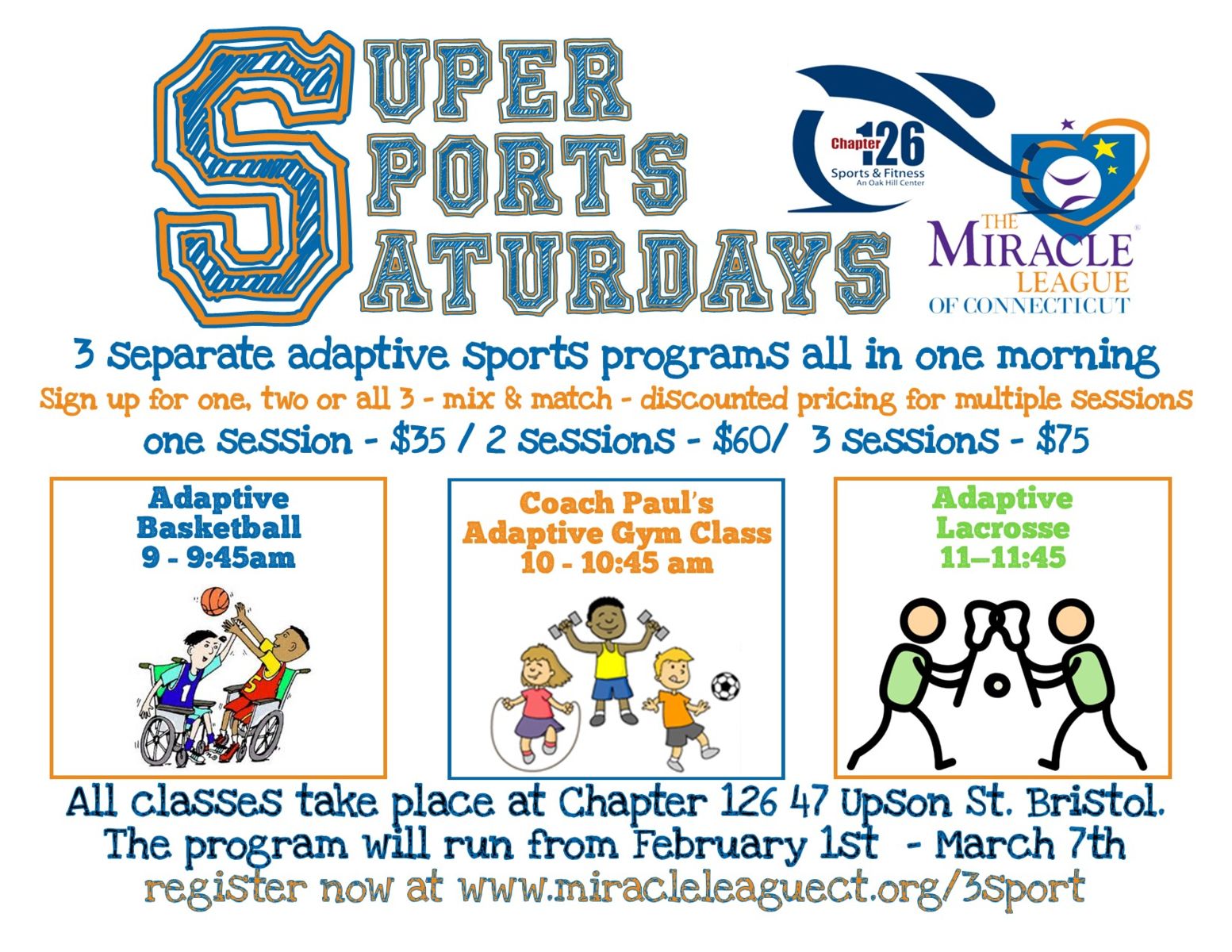 SESSION 1 BASKETBALL 9 – 9:45am – The Basketball program will be led by Coach Paul Weiland who plays for the CT Spokebenders at the top levels of wheelchair basketball in the country.  He will be helped by Chapter 126 staff and volunteers.  The program will focus on learning the basic skills of the game and will lead to some real games between teams.  The program will be adapted for any and all children without regard to their disabilities.  We have sports wheelchairs available on site for those who may need them.
---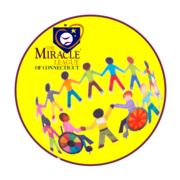 SESSION 2 Coach Paul's Gym Class 10 – 10:45am – This adaptive gym is led by Chapter 126's Adaptive Program Director Paul Weiland.  Most of our Miracle League families are already familiar with Coach Paul and all of the fun that he will bring to this fun filled 45 minutes of Adaptive Fun.
---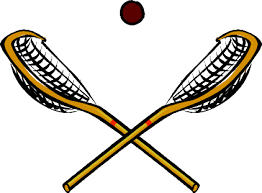 SESSION 3 Adapted Lacrosse- Come learn about and develop you skills for one of America's fastest growing sports – Lacrosse.  Our instructors and buddies will be from some of the area's premier high school girls lacrosse teams.  No need to purchase any equipment, we have it all for you on site. This session is a perfect way to end our Super Sports Saturdays each week.
---
The goal of the Miracle League of CT is to remove all barriers that prevent children with special needs from participating in recreational, educational  and cultural activities.  If one of those barriers is a financial one, please email us at miracleleaguect@comcast.net to request  a fee waiver for any of our programs.  We will do our best to accommodate your request which will be kept strictly confidential.
REGISTRATION This link will take you to the Active Network registration website.  Click on Chapter 126 and then scroll down to the Super Sports Saturday programs of  your choice.  If you choose multiple programs, the discount will automatically be applied when you check out.