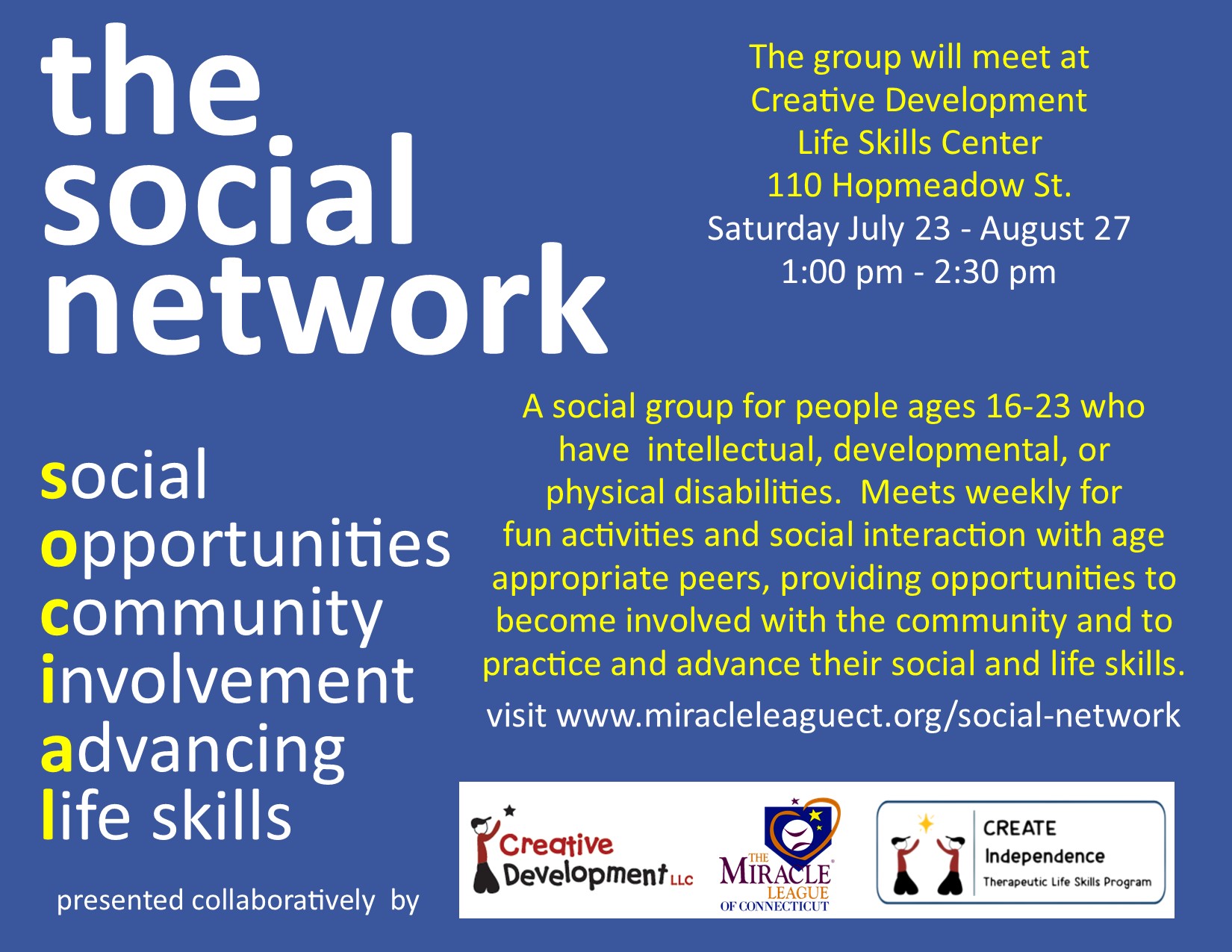 We are delaying the start of this program until Saturday 7/23. It will still run for 6 weeks and will end on Saturday 8/27.
The Miracle League of CT is teaming up with Create Independence, a therapeutic life skill program, to offer The Social Network, a program for young adults ages 16-23 that will focus on developing social and life skills through organized activities. Program participants will meet weekly for 6 weeks on Saturday afternoons at the Create Independence center located at 110 Hopmeadow St. in Weatogue. We will focus on developing social and life skills while also serving the community. The group will choose one or two projects that will help others in the community. Our final week on 8/27, we will have an outing to celebrate the end of the session. The outing will be chosen and planned by the participants. The program will be led by professionals from the Create Independence Center along with Miracle League of CT staff.  We will also be supported by Occupational Therapy students from Goodwin University.
The goal of the Miracle League of CT is to remove all barriers that prevent children with special needs from participating in recreational, educational  and cultural activities.  If one of those barriers is a financial one, please email us at miracleleaguect@comcast.net to request a fee waiver for any of our programs.  We will do our best to accommodate your request which will be kept strictly confidential.