THE 2020 MIRACLE LEAGUE OF CT SPRING BASEBALL SEASON HAS BEEN CANCELLED DUE TO THE COVID-19/CORONAVIRUS  WE APOLOGIZE AND HOPE TO SEE YOU ALL IN THE FALL.  AN EMAIL WILL BE SENT TO ALL WHO ALREADY REGISTERED BY THURSDAY APRIL 2nd FOR MORE INFORMATION ABOUT CREDITS OR REFUNDS.
The Miracle League of CT is open to all children from any part of the state ages 4 and up who have physical and or cognitive challenges.  Baseball experience is not required.  We welcome players of all abilities.   All games are played on a rubberized surface baseball field that is fully wheelchair accessible.  Our goal is that every child who has a desire to play baseball, has the opportunity to do just that.  Most importantly, that all of our athletes are able to participate in a safe accessible environment that allows them to enjoy the game of baseball just as their siblings and peers are able to.  It is our belief that every child should be able to experience the joy of being part of a team.
WE  OFFER 2 DIFFERENT DIVISIONS FOR MIRACLE LEAGUE BASEBALL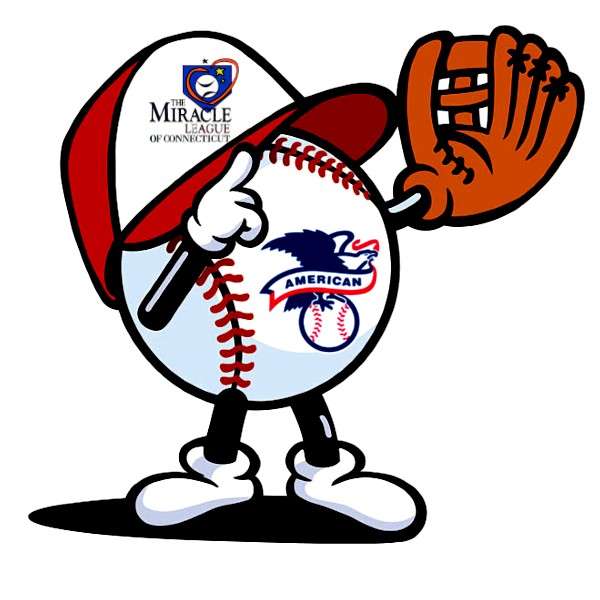 The American League is designed for boys and girls ages 4-21 with any type of intellectual, developmental or physical disability.  The American League will be games only (no practices) in a non-competitive enviornment.  Each game is 2 innings, with each player batting and fielding twice.  The American League is perfect for children who want to be part of a team and have lots of fun.    All American League games will be played on Sunday afternoons according to a set schedule for each player's team.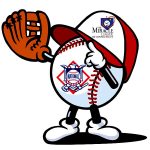 The National League is for players ages 8-21 with any type of intellectual, developmental or physical disabilities and the desire to get a bit more out of their Miracle League experience.  .   Each week will begin with some skill development drills to enhance each player's abilities.  The "practice" time will be followed by a game that will pit our Miracle League team against a visiting Challenger Baseball team from another town.  Similar to the American League games will be 2 innings with each player batting and fielding twice in a non-competitive atmosphere.  We;re excited to have our players showcase their skills!  Because this our first time offering the new division, we are limiting the National League to just two teams. Sign up early to ensure your spot.  The National League will meet on Saturdays each week.  Practice time and game will last 90-120 minutes each week
CLICK ON THE REGISTRATION LINK BELOW TO REGISTER FOR BOTH DIVISIONS
PLEASE BE SURE TO CHOOSE THE CORRECT DIVISION WHEN YOU REGISTER
It is very important that you sign up early this year.  We are ordering personalized jerseys for our players that will have their last names on the back of the jersey.  These take a bit longer to create so if you would like your child to have a jersey for opening day you must register by March 25th.  Registrations that come after that date will get their jerseys later in the season. Please be sure to order the correct size, there is a link for the company's sizing chart below, when in doubt go up a size.  We will not be able to make any changes once the jerseys are ordered.
Player Registration
Jersey Sizing Chart
American League Game Schedule
National League Game Schedule
Photo Order Forms